5 Habits That Improve Mental Clarity For A More Productive Life
5 Habits That Improve Mental Clarity For A More Productive Life

 
Mental clarity is a feeling. 
Mental clarity is a state of mind in which you can think clearly & focus on your daily tasks. Having mental clarity often means you are more rational as you can easily organize & understand your thoughts. 
Achieving this state of mind allows you to take on your day with ease, whether you're knocking off work tasks or running errands. A clear mind makes those experiences more enjoyable & often more productive. 
A productive mindset does not come easy, thanks to the abundance of stress we humans endure daily. Contrary to popular belief, stress is not inherently a bad thing. It lets us know that what we're experiencing is exciting, important, or scary. However, chronic stress can lead to various adverse health outcomes & lifestyle interruptions. 
We will explore 5 habits to improve your mental clarity to become the best version of yourself. 
1) Being Physically Active
It's no secret that regular physical activity has positive benefits on various aspects of health. Mainly thought of within its physical benefits, exercise shines bright in promoting positive mental health. 
Getting moving when you're feeling a little meh has a miraculous ability to make you feel like a new person. The power of exercise to reduce stress & promote a positive mood is bound up in neurochemistry. 
Image From artofhealthyliving.com
Endorphins are neurochemicals released throughout exercise, responsible for the uptick in mood & state of relaxation seen afterwards. Natural painkiller is a common term for these neurochemicals. 
The message here: keep it simple. 
Whether it's a quick walk around your neighbourhood or an intense sweat session, utilizing physical activity to keep your mind sharp is a no-brainer. 
2) Practicing Gratitude
Gratitude is the act of taking time to be appreciative of what you have in life, opposed to wishing you had more.  
When life is moving fast, it's easy to get caught up & forget how much you have to be thankful for; we're guilty of this too.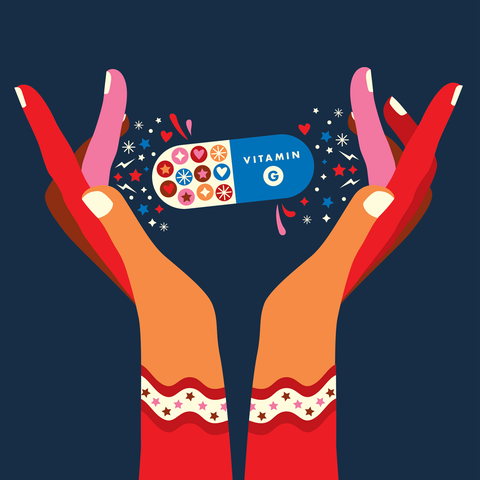 Image From prevention.com
When we express gratitude, it can stimulate our brains to release neurotransmitters like serotonin & dopamine, which can leave you feeling calm & relaxed. 
Taking time to be mindful of where you are in life can unlock tremendous benefits for your state of mind that will have you feeling fresh & ready to take on the day. 
3) Monitor Social Media Use
Social media is a part of life in Today's world; it provides many benefits yet can take a toll on mental health & the ability to be productive. 
You know the feeling when you pick up your phone out of habit & waste another 10 minutes scrolling.
We've all been there.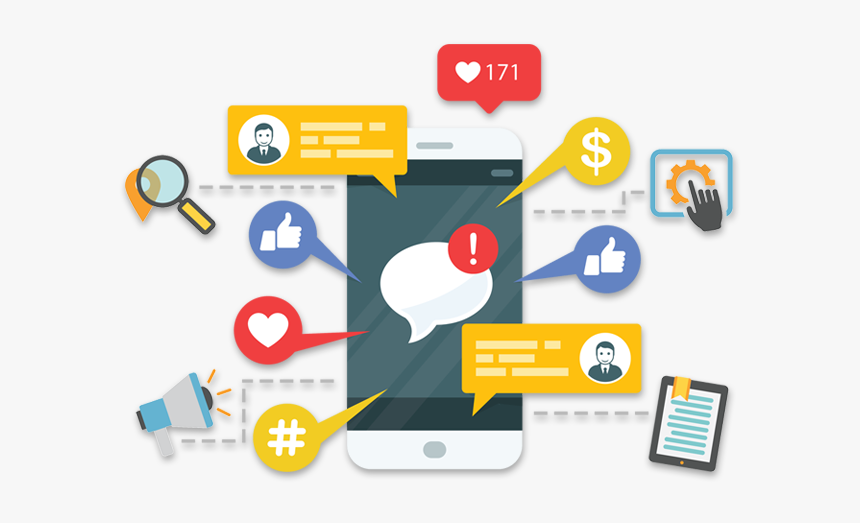 Image From kindpng.com
The truth is social media can be a killer for productivity & focus while also providing unwanted stress to your day. 
Distraction & inability to reach flow state can cause detrimental effects on your efficiency. 
Overflow of information & seeing others' "perfect" lives can negatively impact mental health scores.
We suggest being mindful of social media use, even setting timers if needed. We're confident your mind will be clearer & your daily responsibilities won't stand a chance. 
4) Make Time For Relaxation
Seemingly simple but challenging in practice, taking time out of your day to turn off is vastly important in Today's social climate. 
We live in a world of stimulation. Our brains are constantly viewing and dissecting information thrown at it. 
Image From nohat.com
With the world at your fingertips, it's hard to check out. However, doing so allows you to avoid burnout & recharge your mind to stay sharp. 
Carving out your relaxation time is vital, no matter what you do during it. Doing this can boost your mental clarity over the long term & unlock positive health outcomes.
5) Look After Your Sleep Habits
You're not you when you're sleepy. 
Sleep is critical to all aspects of life, including mental clarity. 
Even minor disruptions in your sleep are noticeable the next day; you're just not quite yourself. 
Image From freepik.com
Decreases in memory, mood, & judgement are all linked to sleep disturbances. 
Stress is a culprit of sleep interruptions, leading to more stress. This cycle can be tough to break but is required for you to function at your best. 
Optimizing your sleep hygiene is an important step. Check out our 3 tips to improve sleep quality if you need a place to start. 
Bonus: Use Revive Calm+
As you work through the above, you may be searching for something to optimize the process of achieving robust mental clarity. 
Calm+  helps users manage stress levels for improved mental clarity & mood enhancement. Ingredients found in Calm+ act can act as natural anxiety relievers & feature mind-clearing properties. 
Calm+ helps reduce cortisol production, a hormone that can become over-abundant in the presence of long-term stress. When cortisol becomes over-excreted in the body, adverse outcomes appear, such as decreased energy & weight gain. 
Powered by key ingredients, theanine, magnesium, & B-vitamins, Calm+ can induce a relaxed state of mind & contribute to a positive mood. 
While Calm+ will not put you to sleep, it can be used later in the evening to begin the process of relaxation, allowing you to drift off to sleep with ease. 
Calm+ is not timing-dependent; it is best to take when you need chilling out. 
Find Your Chill Mode
A balance of energy & calmness is a recipe for superior mental clarity. A calm state of mind will allow you to be more productive, thus getting more out of your day unlocking new levels of success. 
We hope these tips give you a good starting place to find your ideal state of mind. 
Are you or someone you know working from home? Check out our 4 tips to be more productive working remotely here.