Hydraburn: Versatile Weight Loss Powder With Broad Health Benefits
Dieting Has Never Tasted So Good
January signals a reset, a time to instill healthy lifestyle changes to power you through the year. 
Beginning or reigniting a weight loss journey is an exciting time. You have a goal in mind & are motivated to reach it. 
People tend not to prepare for the inevitable roadblocks headed their way. The reason people always have to start their journey over because achieving long-term weight loss is hard. 
A well-structured diet & exercise plan are the basis of any successful weight-loss journey. But maybe the most essential component is discipline to execute those plans. 
Luckily, we have a solution for various problems you're likely to experience along the way. 
Fat burners & weight-loss powders can be misleading in terms of their benefits. While they won't melt fat from your body, they become a convenient tool to utilize throughout your journey. 
Hydraburn: Versatile Weight Loss Powder
Hydraburn is a delicious powder drink mix filled with ingredients that help solve pain points seen when eating in a caloric deficit & increasing activity levels. 
How Hydraburn Can Benefit You
1) Mental & Physical Energy
Let's not sugar coat it; dieting is tough. Aside from craving your favourite treat five times a day, at some point, you're likely to see drops in your overall energy as fatigue sets in. 
Image From discovermagazine.com
This is normal. 
When your body receives less food & calories than it is normalized to, it will make you sluggish as a result. 
Since you have responsibilities, you cannot nap it off in the middle of the day. 
Hydraburn provides an uplifting kick of energy, emphasizing mental performance, giving you a clear head to power through your day.
Not to mention, it packs a blend of electrolytes to keep you in a hydrated state, clearing brain fog & improving physical performance. 
2) Long-Term Stress Management
Powered by clinical studies, KSM66 Ashwagandha is a herb that helps your body adapt to stress. 
Image From shawneestatechronicle.com
Stress surrounds us, & it can alter our ability to do certain things, such as embarking on a weight-loss journey. 
Stress eating is a popular coping mechanism that people often don't realize. Overindulging on a diet from stress is a common occurrence. 
While you should always seek medical advice for any mental health issues, long-term KSM66 use can positively benefit your energy levels, mood, & cognitive function. 
Cortisol, often referred to as the stress hormone, becomes problematic when elevated in your body over the long term. 
It can lead to hormone imbalances & weight gain that can plateau your goals. 
Hydraburn can help improve body composition & unlock weight-loss potential by keeping this hormone regular. 
3) Hunger Control
An often-cited result of dieting, hunger & cravings can derail the best of diet & exercise plans. 
Image From nutraingredientsusa.com
Hydraburn provides a tasty drink to curb your sweet tooth while delivering actual appetite control benefits. 
Popular Hydraburn Uses
Before A Workout
Working out while dieting is no easy feat. Often motivation & energy are lacking; even when you know, it will pay off in the long run. Hydraburn provides the kick you need to crush your activity of choice. 
You'll thank yourself afterwards.
To Start The Day
Sometimes you wish the day was done before it even begins. Fatigue during weight loss can make it tough to get through your typical day-to-day.
Through energy & mood improvement, & hydration, Hydraburn clears the path for a productive day. 
Mid-Day Slump
The daunting task of powering through the remainder of the day can be challenging in the best of circumstances. 
With hunger & fatigue setting in, Hydraburn provides tremendous flavour & energy to get you energize your afternoon.
Its hunger control properties allow you to skip the mid-day snack & make it to your next meal, keeping your daily plan intact. 
You've Got This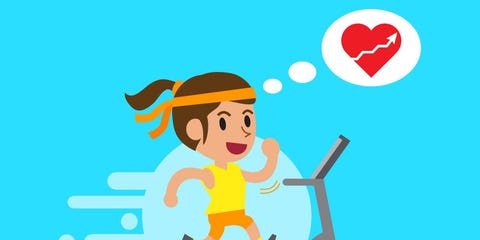 Image From prevention.com
Weight loss can be a daunting endeavour, but with the right plan & tools, we're confident you will succeed. 
If you have any questions surrounding weight management, our team is always here to give you quality advice. 
Prefer a capsule option? Check this out: